Herpetofaunal category
NZ Geckos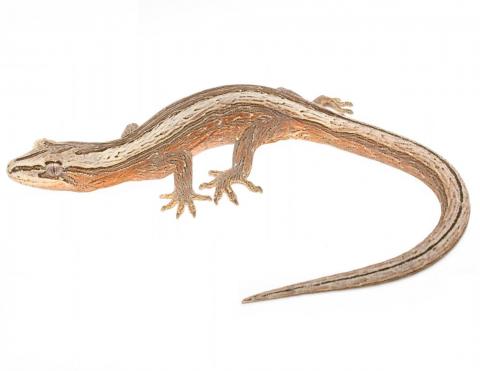 Image attribution: southern striped gecko (Toropuku stephensi). © Nick Harker
The genus Toropuku comprises the New Zealand striped geckos and includes two species; the Northern striped gecko from the Coromandel Peninsula, and Southern striped gecko which is known only from islands in the Marlborough Sounds. Toropuku are a distinctive genus with evolutionary links to the green geckos (Naultinus spp.) and are unlikely to be confused with other genera. 
Northern striped gecko,
Coromandel striped gecko.
Southern striped gecko,
Cook Strait/Stephen's Island striped gecko